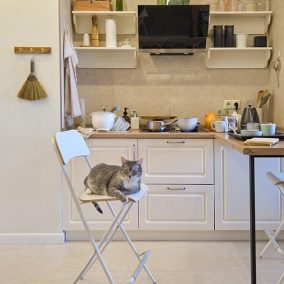 Professional Cleaners Melbourne ready to serve
When looking for a team of quality cleaners in Melbourne, you need a cleaning service provider that will never take you and your business for granted. You need an expert cleaner that always has the best interest of your company at heart. We are a team of professionals that offer top quality service and always stay true to our company values.
Your solution for a Clean Facility
Are you struggling to maintain cleanliness in your office or commercial space? We can help. ICAN Concierge is a team of only the best cleaning professionals in Melbourne.
Cleaning up your company!
We are confident that we can provide you the best cleaning service that you need for your business. Feel free to message us today or book a call with our team to find out how you can benefit from our services as the best professional cleaners in Melbourne.
We are very happy with our clients' reviews.
We strive to exceed the expectations of our clients. Don't just take our word for it. Our clients are happy to share their experiences with our cleaning service. Will you be next to offer a glowing review?
Fantastic service. Could not be happier with a first class Office Clean . Thank you kindly.

Vivian was very professional and I got my bond back in full! Was way cheaper then the cleaning company my real estate tried to force me to use, and I'm so glad that I choose I can concierge, would highly recommend 🙂

Vivian and Sunny did and excellent job. Communication was clear, prompt and friendly. I am very grateful for their work and highly recommend their services.

We want to share our location so you can find us easily.